Recently, I've been struggling with what might generously be termed an Extended Sour Mood.
Quite a few Adverse Life Events attacked me all at once. And while I have built a lot of capacity to handle that kind of thing, I was definitely over my limit. WELL over my limit.
Cue anger, depletion, sorrow, and despair.
One thing that stood out to me during this time is that despite my best efforts to do otherwise, I would regularly catch myself standing with my knees locked, tail tucked, and chest collapsed.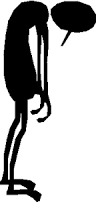 Whenever I noticed it, I'd adjust. After all, I've spent over a decade intensively studying how your body can change your mind. I knew what to do: just… stand differently.
So I'd unlock my knees, wiggle my hips, and straighten my spine. Take a deep breath. Feel better for a moment.
And then seconds later I'd be right back in that defeated, depleted stance. Ugh.
This was genuinely involuntary.
Unconscious.
Unintentional.
It had the effect of keeping my breathing shallow, my chin tucked, my eyes downcast. It perpetuated and exacerbated the unhappy mood I found myself in.
And I know this stuff!
To my utter frustration, it felt like I didn't have control over it at all.
In truth, perhaps I didn't. Because what finally made the difference is a tool I had in the kit all along but had thus far neglected to use: bodywork.
A few weeks ago I lay down on the table under the skilled hands of a structural realignment specialist. Through her touch, my movement, and our coordinated breath, together we realigned my psoas muscles to a much healthier – and happier – state.
Since then, I've been breathing easier. Standing taller. And finding more resilience in the face of the still-sometimes-overwhelming life challenges that hit me all at once and are thankfully now subsiding.
I teach about the psoas in my Body = Brain course. (Coming again June 20th!) The psoas is one of the largest, deepest, and most consequential muscles in the human body. It attaches at several points along the spine, runs through the pelvic bowl, and at the other end it attaches to the upper thigh bone.
Because it intersects with the diaphragm on the back of the spine, it affects every breath you take. Every shallow stressful breath and every relaxed sigh both affects and is affected by the state of your psoas.
Because it plays a key role in moving your legs, the psoas also affects your fight or flight response. (Just try running away without using your psoas muscles! It's not possible.)
We also explore the relationship between posture, gesture, and structure in Body = Brain. Just as I experienced, it's possible for physical structure, unconscious tension, and habitual ways of standing and moving to limit your ability to cope with the slings and arrows of everyday living.
Once I released the unconsciously held tension in my psoas muscles, my stance and my breathing started to shift. My dark mood started to lift. And all sorts of options and opportunities that I hadn't seen previously came into view.
Bottom line: the body is an incredibly powerful place to intervene to shift your mood. And when your attitude changes – from dark to light, from uncertain to clear, from hesitant to determined – your results will change as well.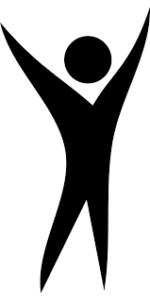 This is why learning how to work with and through the body is such an imperative skill for any human development practitioner. Not so that you can do bodywork yourself (unless that's already your thing), but so you can know when to recommend it to others and seek it out for yourself.
The psoas is just one very small part of that equation. If you'd like to learn more, I invite you to check out this year's Body = Brain program. If it's right for you, I'd love for you to join us this June!
Whatever mood this message finds you in, I hope you'll practice standing tall and make it a great day.