Build emotional intelligence and develop leadership presence by leveraging the links between body, brain, and behavior.
Become more intimate with the moment-to-moment messages hidden in sensation, and whole new worlds will open up to you.
Imagine more…
confidence  •  courage  •  compassion
connection •  composure  •  contribution
This message is for coaches, counselors, psychologists, yoga teachers, leadership trainers, educators, and others who want to…
expand effectiveness, grow confidence, & build new skills,
understand & leverage cutting-edge science about body & brain,
help clients develop vital personal & interpersonal qualities like commitment, audacity, authenticity, clear communication, effective negotiation, and more.
This message is for leaders of social change who long to…
increase their impact, influence, and reach,
thrive despite a daunting and overwhelming job,
leverage cutting-edge approaches to developing vital leadership qualities like confidence, charisma, and grace under pressure.
I've facilitated powerful embodied change for hundreds and hundreds of people.  I've experienced it for myself.  And new research about the brain and beyond has clearly established the inextricable links between physiology and social & emotional intelligence.
The kind of intelligence you need to succeed in life.
The kind of intelligence you need to courageously create a better world.
The kind of intelligence that makes your life more pleasurable, more peaceful, and more fun.
The kind of intelligence that you can, with the right tools, reliably build.
---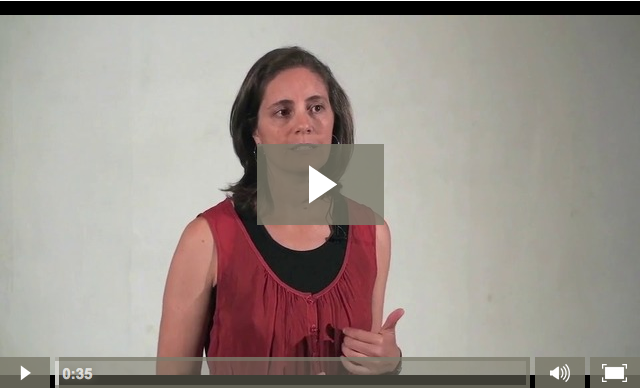 ---
For Bookings
To inquire about speaking engagements, trainings, and media appearances, please contact us.
---
Common Topics
Embody Social and Emotional Intelligence: The Neurobiology of Leadership Presence
Embodied Mindfulness in Action: Mindfulness Made Practical For Everyday Life
Influence Without Authority: Cultivating Personal Power
Grace Under Pressure: How to Keep Your Cool When Chaos Reigns
Embody Courage, Resilience, and Adaptability in the Face of Change
Can You Really Trust Your Gut? The Neurobiology of Intuitive Intelligence
Body, Brain, and Behavior: Cultivating the Brain of a Mindful Leader
Movement Practices to Galvanize Yourself and Your Team
Communication, Delegation, Negotiation, and Conflict Resolution
Delivering (and Receiving!) Timely, Relevant Feedback
The Neuroanatomy of Change: The Role of the Body in Learning
The Quick Start Guide to Somatic Coaching
Typical Formats
Always interactive, practical, and applied.
Always grounded in the latest research on body, brain, and behavior.
Common formats include…
20 – 60 min keynote
90 min workshop
3 hour workshop
day-long workshop
multi-day workshop
45 – 90 minute webinar or teleseminar
---
The Message
inspiring  •  cutting edge  •  paradigm shifting  •  profoundly hopeful
The Trainings
practical  •  relevant  •  powerful  •  unconventional  •  actionable •  clear
The Impact
a seismic shift in perspective about what it means to be your best self and build a better world, plus practical, applied ways to put it into action right away
---
"Your session ignited a ton of interest and curiosity. It was exactly what I was hoping for: you blew their minds and left them asking for more! The simplicity, elegance, and thought leadership were a vital contribution to our conference."
Diana Gore, Head of Consulting Services – US, Insights
(4.7)
"Your evaluations were outstanding. Thank you again for presenting at the Leading to Well Being conference!"
Pam Patterson, Dean of Students, George Mason University and Co-Chair, Leading to Well-Being Conference
  (4.7)
More Praise
"Very practical tools to implement in everyday life scenarios."
"Passionate, knowledgeable speaker with a beautiful presence… I would love to spend a decade with her!"
"You set the bar for virtual education with the brilliant Body Brain Behavior session. Wholehearted thanks!"
"Helped me deal more concretely with confrontations in my life."
"Fascinating… I learned a lot about connections of the mind & body I didn't know about."
"Gave me anchors I can use to act with greater confidence and authenticity."
"Beautifully crafted and executed."
"Well-paced learning."
"Please do ask Amanda back.  I enjoyed it, learned a lot, and it seemed like there was a lot more info that she could have given us."
"You received the top rating from 85% of participants! Plus you were a delight to work with; very professional and fun too."
Alicia Berberich, Success Coach and Program Director, International Coach Federation, San Francisco Chapter
(4.6)
"Congrats on the great ratings! Those are some of the best I've seen for our programs."
Jackie Barretta, President, Oregon Organizational Development Network and Founding Partner, NuraGroup
(4.4)
---
Previously Seen at…
Anderson School of Business, UCLA (3x)
Georgetown Institute for Transformational Leadership, DC
George Mason University Leading to Well Being Conference
GWU Center for Excellence in Public Leadership, DC (3x)
Morehead-Cain Scholars Leadership Program, UNC
Program in Human Biology, Stanford University
Nike, Sustainable Business & Innovation Group
The Embodied Leadership Program, Istanbul, Turkey
The Somatic Path, Tel Aviv, Israel
Body = Brain, online seminar (10x)
Insights Customer Conference, San Diego, CA
Capital Coaches Conference, Washington DC (2x)
American Leadership Forum, Silicon Valley (4x)
Oregon Organizational Development Network, Portland, OR (3x)
Confidence, Power + Voice w/ Grace & Grit Yoga, Portland, OR (2x)
Women's Leadership Experience w/ Women Generating, Columbus, OH
World Business & Executive Coaching Summit, online (2x)
The Power of Embodied Transformation, online seminar (5x)
The Neuroscience of Change, online seminar
The Science of Personal Change, online seminar
The 3 Keys to Embodied Transformation, online seminar
The Leadership Coaching Summit, online seminar (3x)
30 Days of Courage w/ Marianne Elliot, online seminar
Real Balance Wellness Coach Continuing Education
Can You Really Trust Your Gut?, online seminar
Leadership in Action Master Class, online
The Embodiment Conference, online
NewCo TAP IN, Colorado River (2x)
Hudson Institute Author Series, online
Newfield Coaches Community Call, online
International Coach Federation – 20+ talks for local chapters including NYC, SF, DC, Australia, Singapore, Ireland, & many more
SOMAFest, Los Angeles, CA
ICF Advance, online
Desk Yogi, online
---
Bio
Amanda Blake is author of the groundbreaking, award-winning book Your Body Is Your Brain.  For the last decade she has worked with socially conscious entrepreneurs both nationally and internationally to support the growth of their leadership capacity in a holistic, body-oriented way.  As the creator of the Body = Brain course on the neuroscience of embodiment, she is viewed as a thought-leader in her field, and colleagues regularly seek her out for her expertise in the science of social and emotional learning.  Mandy is certified as a Master Somatic Leadership Coach through Strozzi Institute. She holds a degree in Human Biology from Stanford University and is a Research Fellow at the Fowler Center for Business as an Agent of World Benefit. She's also a longtime yoga enthusiast, mountaineer, musician, and celebrator of life.  More…
Save
Save
Save
Save
Save
Save
Save