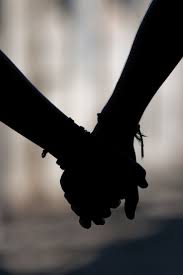 The number one message I'm getting in response to the email I sent out last week is "OMG I'm so glad I'm not alone."
Lemme back up a step.
The email – in case you missed it – was about some struggles I've faced recently, and how I used a body-oriented approach to improve my mood. (I've now posted it here.)
It was also about how I very nearly forgot this was an option, even though it's what I spend most of my waking hours thinking about.
If my inbox is any indication, I (and you) are not alone in this struggle. It turns out many of us know this wisdom – that the body is critical to our emotional experience – and yet all-too-commonly forget to put it into practice.
Why is that?
In my Body = Brain course (starting up again this June) I teach about the biological and the cultural obstacles to relying on the body's wisdom to get us out of a jam.
Let me share two of those reasons with you here.
1 – We are neurobiologically tipped to pay attention outside ourselves.
There are nerve cells that are specifically designed to tell us what's happening in the world around us (like the nerve cells in your eyes, for instance). These nerve cells operate faster and more "loudly" than the nerve cells that tell your brain about what's going on in your gut (for example). In other words, it's a LOT easier to pay attention to our external circumstances than our internal state. And that's nowhere more true than when our circumstances suck.
2 – We haven't been schooled in embodied self awareness.
Most of us have twelve or more years of education focused on how to use our intellectual prowess. Typical schooling teaches us how to use logic and reason, how to calculate and construct an argument. As one of my beloved Body = Brain students (a lawyer) recently said,
"Reason is wonderful. But there have been plenty of times when I've reasoned myself into a corner and off a cliff."
Oh my goodness! Haven't there been times when we've all done this? Maybe you over-thought a decision until you found yourself unhappy with any outcome. Or perhaps for you it was pursuing the most logical career path until you found your day-to-day work lacked heart and soul. Or maybe you talked yourself into – or out of – a relationship that you really wish had gone differently.
The bottom line is, it's hard for us to pay attention to our embodied intelligence, and typically we're not very well-educated on how to tap this wisdom. And sometimes, when we're in the grips of a challenging situation, it can be easy to forget how deeply resourced we actually are.
So what can you do about that?
Well, one thing you can do is get into a practice and a community that has you deeply explore the wisdom of the body on a regular, ongoing basis. There are lots of ways to do this. Take a Feldenkrais class. Join an aikido dojo. Or, if I may humbly suggest… join us in this year's Body = Brain program.
If you want to learn to produce breakthrough results for yourself and your clients, I invite you consider joining the incredible international Body = Brain community. We are a group of curious learners and like-minded practitioners committed to growing our understanding of human nature so we can make a bigger positive difference in the lives of our clients and in the world.
If this sounds like your tribe, I'd love for you to join us.
And really, whether you join Body = Brain or choose to learn with someone else, I strongly encourage you to get into an ongoing practice that helps you deepen your experience of the role of your body in your social and emotional life. This learning makes such a tremendous difference.
Warmly,
mandy
PS IMPORTANT!
Did you know you can win a scholarship to the upcoming Body = Brain course? That's right. All you need to do is share these free resources with your friends.
Last year I published an ebook, a video training, and a live training about getting past stubborn, stuck behaviors and embodying greater social and emotional intelligence. If you haven't seen this stuff yourself you may want to check it out before sharing.Head to the scholarship application page to learn more.