Please come re-center with me on Saturday morning at 9 am Pacific. Get the call-in details here.
Yesterday was a hard day for me.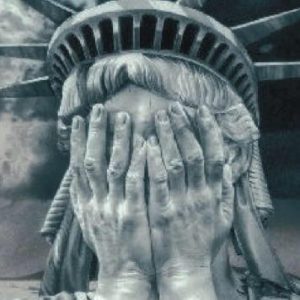 Coming to terms with the fact that we have chosen for our president a candidate who has emboldened white supremacists and enflamed tensions around race, gender, class, religion, and sexual orientation was deeply painful for me in some very personal ways.
I am also gravely concerned that we have elected a climate change denier whose decisions on energy policy may bring further harm to countless human and non-human lives around the globe.
If you have been hanging around embright for any length of time you know that I rarely comment on political matters here. In fact I think today marks the first time I have done so.
And I am acutely aware that we do not all see eye to eye on policy proposals and political scandals.
But here is what I know:
I am a deeply committed stand for the inherent dignity and worth of all living beings. Without exception.
And I am not alone.
Whatever you make of the outcome, this political season in the US has dealt a severe blow to basic respect and human decency. While the presidential race was about many things, fundamentally it has served as a referendum on how much racism, sexism, "otherism," and vitriol we are willing to tolerate in this society.
The answer is: Far, far too much.
America's strength – and sometimes its greatest weakness – lies in our commitment to freedom of expression from a diverse melting pot of voices.
But let's face it: That is hardly an easy task. It is considerably easier to fall into the familiar comfort of self-righteous anger when someone sees the world differently from you in ways you find infuriating.
Fury like that stands in the way of the kind of dialogue we need now: a dialogue that includes a deep and respectful listening that that extends outside of our philosophically segregated communities and internet-enabled echo chambers.
At the same time, we must recognize that not all views are morally equivalent. Not every idea is a contribution to a better society. Some things we are decidedly better off without.
And some values we simply must take a stand for.
So how do you take a strong stand from a non-harming center? How do you put respect for all people into action when some points of view are simply too dangerous and deplorable to be tolerated?
It would be pure hubris to tell you I have definitive answers to these important questions. And yet, I do have something I can offer that will help.
Last week I spent a day teaching a cross-sector group of leaders how in challenging times they can silently invite a more centered response in others by centering themselves.
We need this skill more than ever right now.
But it's so much easier said than done, isn't it? As I tried to right my own ship yesterday, I found I could not do it alone. I needed to reach out to friends and family who could grieve with me and hope with me.
And as I did, I thought of you.
The embright community is a place where we gather in support and celebration of all Life.
With that spirit in mind, I found myself longing to gather with you to grieve and to galvanize; to mourn together and then make commitments anew to build a world where peace prevails.
So if it would help you, I invite you to join me for an hour or so on Saturday to re-center together. Please feel free to invite your friends. I will lead us in a few simple reflections and practices to help all of us – me included – find our bearings and embody forward momentum from a place of fierce love.
Peace,
mandy
PS The idea here is to gather together to give voice to our concerns, to the principles that we cherish and aim to live by and to our commitments to our shared future, without adherence to any particular political ideology.