An urban retreat
to ignite your leadership potential
For a select group of women who are committed to creating a better world.
This program supports you in counteracting the top challenges that women uniquely face in leadership roles, and helps you embody a more powerful leadership presence.
Through embodied practice, reflection, and discussion, you will:
narrow the gap between your confidence and your capability
clarify the true nature of power
step more fully into your own authority
bring your voice to the table more consistently & with greater influence
As women, we too often struggle to offer our most heartfelt contributions to the world. While great strides have been made towards inclusiveness and equality over the past 50 years, research shows that girls' confidence peaks as early as age nine.  As adult women, we feel the effects of this long-held gap between our capability and our confidence.  It impacts our ability to show up powerfully, contribute in the ways we would like, and influence our communities for the better.
Step into this urban retreat and discover an oasis of nourishment for mind, body, and soul that will support and enrich your leadership presence.  Connect with a community of like-minded women.  Leave with new tools you can immediately put into practice to increase your impact.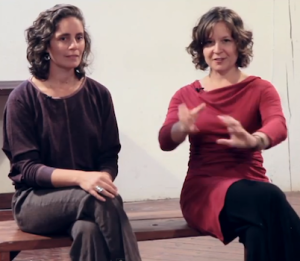 Your hosts
Jay Fields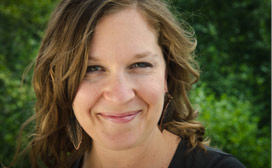 Jay Fields is a veteran transformational educator and author of the books Teaching People, Not Poses and Home in Your Body. An expert on embodied integrity, her approach to helping people be their whole self is grounded, gritty, playful, and intelligent. She maintains a somatic mentoring practice, facilitates workshops internationally and is on the faculty for Awakened Heart Embodied Mind training in Venice, CA. Learn more at jay-fields.com.
Amanda Blake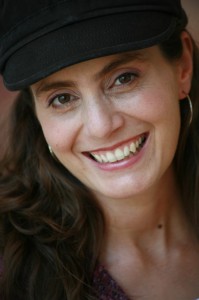 Amanda Blake has devoted her life to the spread of one simple message: when you learn how to access the intelligence hidden in sensation, you open the door to more meaning, greater courage, deeper connection, and more powerful leadership than you ever thought possible.  As a Master Somatic Leadership Coach, Mandy has been praised for her ability to facilitate pragmatic, practical, and profound changes for her clients.  She holds a degree in Human Biology from Stanford University, and has taught leadership programs from San Francisco to Istanbul.  But really, she's here to show you how you can become your best self, build a better world, and have a blast along the way.