Over the past year neuroscience-of-coaching expert Ann Betz and I have had several fascinating conversations about the intersections between our work. This time we wanted to invite you to listen in as we explore.
This informal conversation was a wild and fun ride, as those of you who joined us live got to experience. One participant has already emailed to tell me she took 4 pages of notes!
Our aim was to explore, inspire, and teach, and in my humble estimation we achieved all three. Listen in to hear us discuss…
the vital importance of integration – what it is and why it matters
the neuroscience that underlies embodied learning
the role of metaphor in creating meaning and integration
practical, immediately applicable tools that get clients nodding their heads and eagerly trying out powerful but unfamiliar approaches to learning and change
Watch Now
…or Listen
This is the video I mention towards the end of the call:

About Ann & Amanda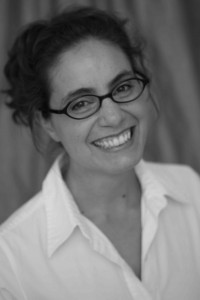 Amanda Blake, MSC, founded embright to help influencers and idealists expand their leadership capacity and make a more satisfying and meaningful contribution. She is the author of the forthcoming book Your Body Is Your Brain, and creator of the popular Body = Brain course on the neuroscience of experiential learning, which teaches helping professionals how to create breakthrough results with their clients by leveraging powerful mind-body approaches to facilitating behavioral change.
Once an internationally competitive athlete, Mandy is skilled at cultivating high performance in herself and others. In addition to teaching about the art and science of embodiment, she works with progressive leaders worldwide to help them become their best self, enjoy life more, and make a bigger contribution. She is a Master Somatic Leadership Coach and holds a degree in Human Biology from Stanford University.  She's also a longtime yoga enthusiast, mountaineer, musician, and celebrator of life.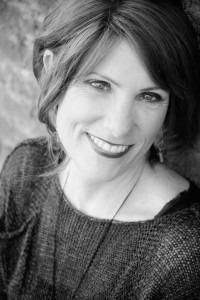 Ann Betz, CPCC, PCC, CNTC, is the co-founder of BEabove Leadership and an international speaker and trainer on the intersection of neuroscience, coaching and human transformation. Ann served as the neuroscience consultant to The Coaches Training Institute (CTI) for many years, and provides neuroscience, leadership and coaching consulting to many other corporations and non-profits, including the International Coach Federation (ICF).
Ann is also the co-developer/leader of BEabove Leadership's popular training program for advanced coaches: Neuroscience, Consciousness and Transformational Coaching, which has been offered in the U.S, Canada, Mexico, Turkey, China, Norway, and the United Kingdom.
She lives in Santa Fe, New Mexico with her two very enlightened cats.