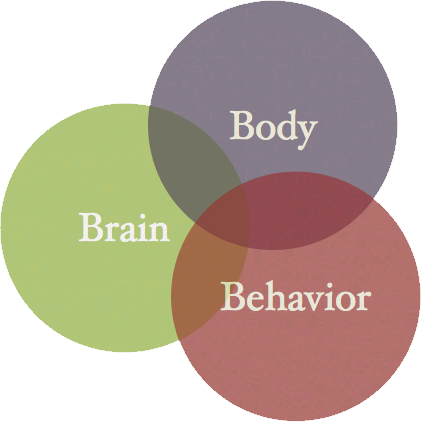 Your practice is grounded in understanding people as whole, integrated systems.
But too often, you lack the confidence you need to crisply communicate what you're able to do for your clients through this integration.
With a deeper understanding of the ways body and brain influence behavior, you will more easily attract new clients, generate more revenue, and create more life-changing results for the people you work with.
Body = Brain™ provides vital tools you'll use on a daily basis to improve the lives of your clients and boost your confidence in your practice. This is valuable professional development for
coaches  •  therapists  •  yoga teachers  •  bodyworkers
leadership consultants  •  OD consultants  •  educators  •  and more…
Body = Brain™ is for you if:
you want to offer accurate, credible scientific grounding for your work
you want to deepen your understanding of your own embodiment
articulating the value of embodied learning is challenging for you
you collect tidbits about mind-body science but you lack a coherent framework that pulls it all together into an understandable whole
you have a strong background in science… or a nonexistent background in science (yes, this course has been praised by both doctors and poets!)
If you work in human or organizational development and you're interested in the relevance of the body to learning, growth, and change, then you're in the right place.
Body = Brain will make you a more confident and competent practitioner so you can help your clients achieve their best results.
New Discoveries + Timeless Truths
Body = Brain™ takes an in-depth look at the new story scientists are uncovering about who we are and how we learn, grow, and change. Timeless truths that have been experienced and intuited for ages are now being validated in research labs around the world.  This course explores that research and its application in the field of holistic human development.
If these are your kind of questions and you're curious about what the scientists have to say on these topics, join us!
Part 1: The Embodied Self addresses how our life experiences shape our bodies, brains, and behavior, and how we can cultivate the kind of learning that brings forth our best self.
Part 2: Embodying Social and Emotional Intelligence is a learning laboratory where you can experiment with the principles and practices that contribute to the cultivation of purposeful action, personal excellence, and interpersonal connection.
This online and phone-based course accommodates most schedules and is easy to attend from your own home, no matter where in the world you live.
After Body = Brain™, you can expect to:
speak about your work in a scientifically grounded, accurate, and compelling way
be able to design practices that quickly elicit powerful personal learning
clearly articulate the value of your work, even – and perhaps especially – if it's unconventional!
make better sense of the news you see about mind-body science
deepen your understanding of your body's role in your own learning
explain why embodiment work is relevant for companies, leaders, non-profits, schools, veterans, or any other population you serve
have a stronger, more credible narrative to support enrollment and sales
What Would Body = Brain™ Do For You?
If you had a better grasp of body-brain behavioral science, how would that…
…enable you to help more people?
…help you speak more powerfully and credibly about your work?
…enhance your work with students and clients?
…feed your own learning and curiosity?
…move the world one step closer to a sane and sustainable future?
Body = Brain™ is designed to offer you all of that, and more. I hope you'll join us!
Body = Brain™ Curriculum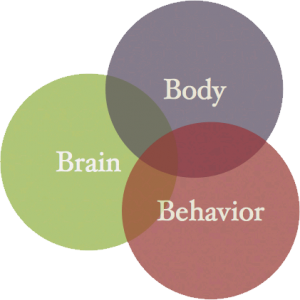 The explosion of research on the mind-body connection has something to offer everyone who works in the field of human development.  But explosions are messy.  Don't you sometimes wish you could just pull it all together into a simple, useable framework?  This program is designed to do just that.
How It Works:
Self-guided learning.  Great conversations.  Partnering.  Fieldwork.  Q & A.
Dates & Details:
all calls are Tuesdays at 11a Pacific Time for 1 – 1.5 hours
Kickoff Call: May 3
Session 1: May 10
calls are every other week thereafter
Final Call: Oct 25

$1745 paid in full or 3 payments of $585 each
Registration for Body = Brain 2016 has closed. Enter your email below and we'll let you know when the doors open again.

Why I Do This:
A while back, I read an article about a yoga teacher who was struggling to bring her work to wounded war veterans.  She knew what a gift yoga could be to returning soldiers, and yet the Veteran's Administration was proving a hard sell.
The article made me cry.  And it made me long for a day when what seems so obvious to me becomes obvious in the farthest corners of the world: namely that embodied learning is one of the most transformative, most valuable, most healing forces on the planet.
This course is for that yoga teacher.
But more importantly, it's for all the veterans that I trust she will one day reach.
There's another reason I created this course, and that's because my colleagues were insistently asking for information about my forthcoming book, Your Body Is Your Brain.  I couldn't seem to write fast enough to satisfy their eager curiosity, so I turned to talking to them by phone instead.  And thus, Body = Brain™ was born.  It's been both a delight and a geeky obsession to build it for them and for you.
And speaking of that obsession… the truth is I partly created this course for myself.  After having my life turned upside down in the most positive of all possible ways by an in-depth adventure in embodied learning, I wanted to understand what the heck had happened.  After an exhaustive search I couldn't find a single program that offered the learning I wanted at the nexus of science, somatics, and leadership.  It was in my quest for that learning that my book and this course were born.
About Mandy
My favorite book when I was two and a half years old was a detailed photographic essay of pregnancy and childbirth called A Child Is Born.  (You might rightly guess that my mom was pregnant with my brother at the time.)  Thus began my fascination with the human body, and so far it hasn't let up.  That fascination led to a degree in Human Biology from Stanford University, some pretty cool experiences competing for the US as a synchronized swimmer, and my own journey of embodied learning, which took me farther along the path of personal development than any of my previous accomplishments combined.
Pile on top of that years of intensive study in somatic leadership development and psychobiological science, and you could say that I know the body inside and out.
Plus, as a certified Master Somatic Coach with over two decades of yoga practice under my belt, I have a fervent desire to see the power and value of embodiment spread more widely in our society.  I have witnessed time and again that as people become more deeply embodied, they also become kinder to themselves and others, more committed to what matters to them, and better equipped to take action that serves the world.  My intent is for this course to support the leaders of this sorely needed transformation with the scientific grounding they need to reach more people and make a bigger impact.
Frequently Asked Questions